Improve Student Performance with Parent-Teacher Engagement
"When parents are heavily engaged or connected to the school and their students' work in school, we see an increase in attendance, behavior, and course performance."
—Dr. Nikole Hollins-Sims, Educational Consultant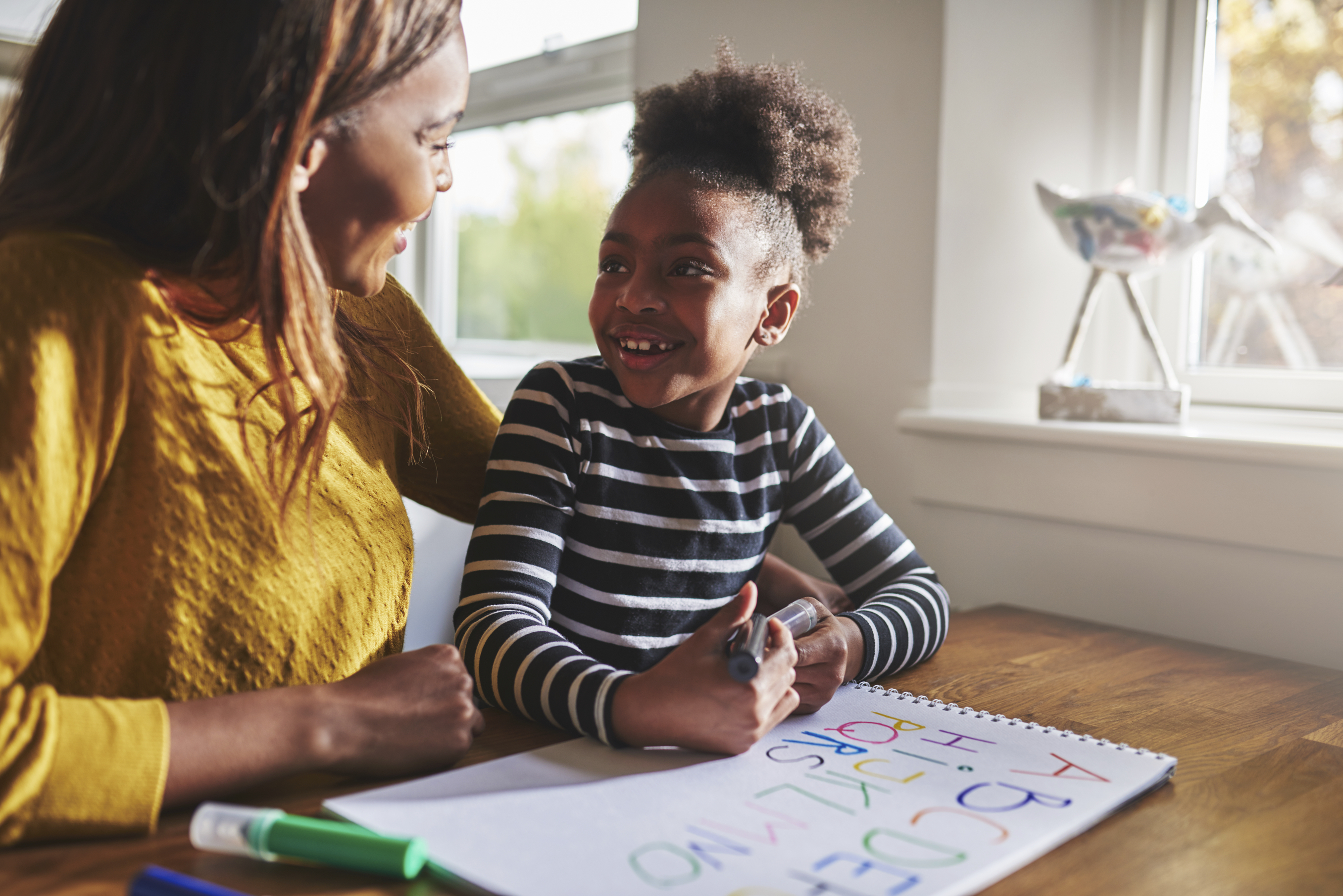 The research is clear: students perform better when their parents and guardians are involved in their education. But as a school or district, what can you do to boost family engagement?
Before we share some expert advice from the Podclassed episode, "Increasing Family Engagement in Schools," we'll cover a few barriers that often get in the way of family engagement, as described in the episode by Dr. Nikole Hollins-Sims, an educational consultant for the Pennsylvania Training and Technical Assistance Network (PaTTAN)-Harrisburg Office.
Barriers to Parental Involvement
Practical Barriers
There are a lot of practical barriers that can prevent parental involvement at school. Some parents may not be able to find or afford childcare for an evening event at their child's school, they may lack a mode of transportation, or it could be as simple as their work hours being during the times that many meetings and events take place.
Personal Barriers
Personal beliefs and opinions can also prevent a parent from getting involved with their child's schooling. They may mistrust the school from a past experience, feel they won't have a voice, or that they're not qualified or informed enough to speak to educators about their child's education.
Institutional Barriers
Community and cultural attitudes about education can also create a barrier. Rumors about bad experiences with the school, parents not feeling welcome, attitudes about a school and its commitment to change and progress, or a belief that education is a school's responsibility and expertise and not a parent's place to get involved can create a separation between parents and educators.
Barriers to School Involvement with Parents
Conversely, there can be times that schools are hesitant to involve parents. There might be a system or process that is still a work in progress. Certain meetings may cover sensitive student information. The school may lack funding for new initiatives and programs that parents may suggest. The school may resist adapting communication methods to meet current trends and behaviors, making it more difficult to stay in touch with parents.
Solutions and Recommendations
Luckily, between Dr. Hollins-Sims and Dr. John W. Zesiger, the Superintendent and Director of Curriculum for the Moshannon Valley School District, there are plenty of ways to break down these barriers and boost family engagement in your school and district.
Home-based vs School-based Involvement
One common misperception is that a parent is only engaged if they are coming to the school for advice, meetings, or events. However, home-based involvement is equally effective. When a parent is checking in about homework, asking a child about his/her teachers, or answering questions about school-based material, they are involved in their child's education.
One way to boost the effectiveness of home-based engagement is to help parents and educators match up expectations and messaging. If a student is expected to be respectful at school, it's helpful if this behavior is also reinforced at home. This can extend to a multitude of school expectations like preparedness, accountability, etc. When parents are involved in school board meetings, they can also help shape the expectations that are encouraged at school.
By finding the right communication channels (whether through surveys, local trends, or experimentation), a school can communicate the rules and messages they would like parents to work to reinforce to their students at home.
Holding Separate Meetings for Parents
Parents can provide great insights and offer additional support to their students when they're involved in RTI/MTSS/PIBS planning meetings. Of course, there will be times when sensitive data needs to be discussed that may not be appropriate to discuss in front of parents. Thus, the meeting can be divided into a parent portion and staff portion. Or, you can hold a quarterly meeting that parents can attend and keep the remaining meetings more private.
Informing Parents (and Teachers)
To help parents feel more prepared to speak in meetings, provide a staff member or a parent who has already gotten engaged to help bridge the gap between what they know and how the school works. Provide trainings at the school that help parents understand what's going on in the school and where they can best help. Provide a glossary to help guide parents through the education acronyms and jargon that is commonly used in your school or district.
Likewise, you could use an engaged parent to help teachers understand the local culture or current perceptions of the school to better prepare them to communicate effectively with parents.
Using Social Media to Engage and Include Parents
Dr. Zesiger's school district used Twitter to share the good that was going on in their district. They shared what teachers were doing in the classroom, professional development, sports, events, etc. By providing this transparency to parents, they felt confident and connected about the education their students were receiving.
Non-Academic Family Events
Dr. Zesiger's school district also created a few initiatives that met the needs of the local community. Because his district had a lot of low-income students, they held monthly cooking classes to teach families about nutrition. This event also allowed families that rarely got to eat together that opportunity, along with free food. As an added bonus, the families began to feel more comfortable approaching the staff about their child's education. By connecting with local charities and initiatives, the school was able to get the resources to hold this event and others that met the needs of their economically challenged community. They also held a breakfast with Santa and a Trick or Treat.
Another initiative that Dr. Zesiger's school district started was an adult graduation program. Because many of the parents of their students hadn't graduated from high school, the district offered any tax-paying parents free access to their cyber school program, helping them to earn their high school diplomas.
Dr. Zesiger recognizes that not every school and district has the same needs as his. Thus, he provided the following recommendations when coming up with activities to foster parent engagement for your school or district:
What does your community expect; what are they looking for?
Survey parents, staff, and students about needs.
Listen to unsolicited feedback: take the emotion out of it, and use it as a constructive data source.
Admit shortcomings.
Know that you can't be all things to all people—find where you can do some good.
Want more advice? Listen to the full episode: "Increasing Family Engagement in Schools."
---
Reading Horizons reading curriculum includes a software component that can be used at home and school to help beginning readers and reading intervention students improve their reading skills.
---