How to Use Decodable and Leveled Texts to Boost Reading Performance at Your School
Text is an essential part of teaching a student how to read. Of course, there is such a wealth of written material that covers an extensive array of topics and genres. With so many options, it's important to understand the different types of text and what role each can play during reading instruction.
In the latest episode of Podclassed, Dr. Amy Murdoch, the program director of the reading science program at Mount Saint Joseph University, shares what her research has found about using different text types to help students improve specific reading skills. Here are a few of the key points from her interview.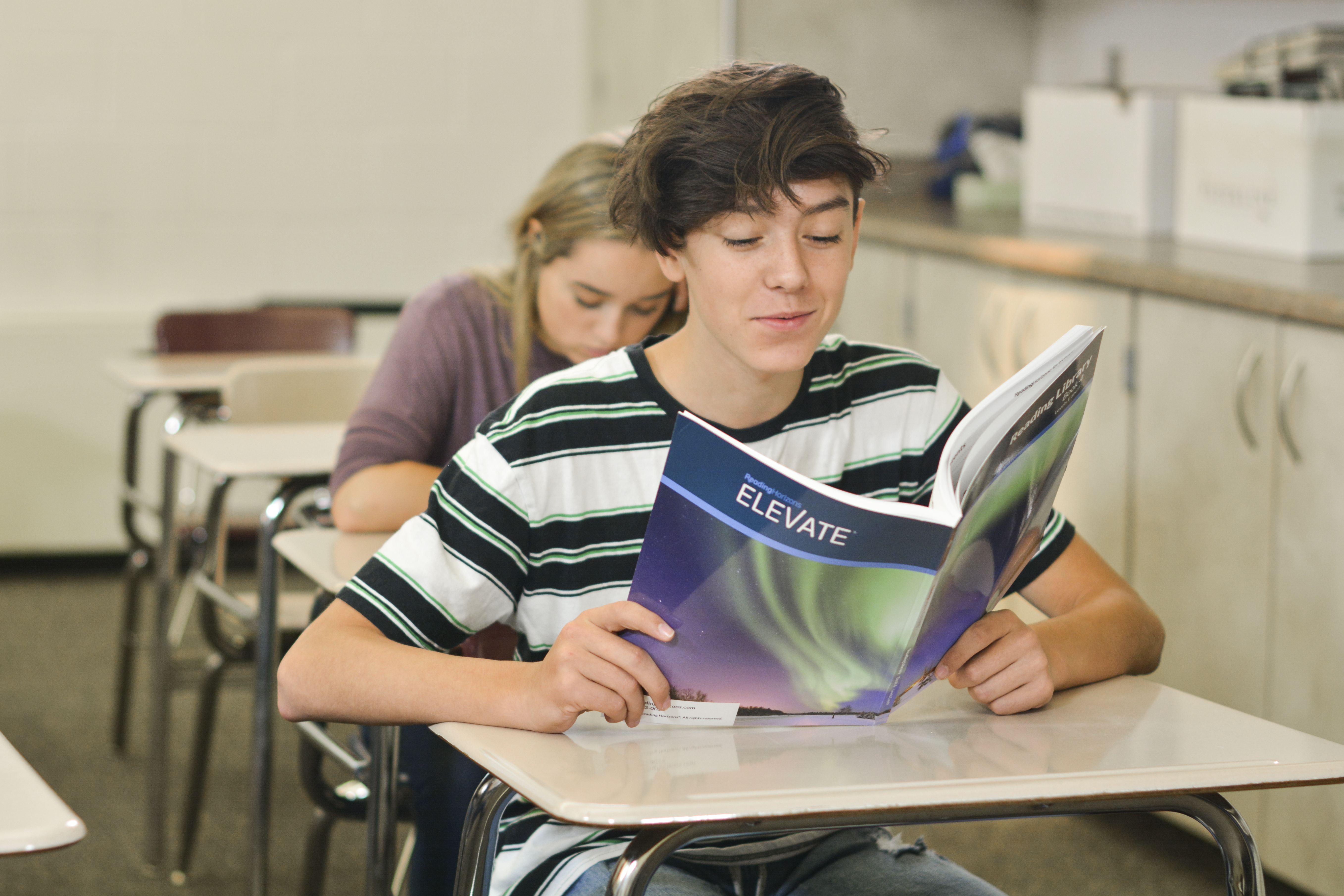 Different text types and their role in reading instruction
---
DECODABLE TEXT
Definition: texts written to emphasize a specific skill or pattern taught during explicit phonics instruction (i.e., the scientific model of reading). These texts are chosen to match a deliberate instructional sequence. In these texts, 90 percent of the words follow the word patterns and sight words taught up to that point in instruction.
Purpose: reinforce explicit phonics instruction and help beginning and struggling readers transfer decoding skills into fluent reading.
---
LEVELED TEXT
Definition: texts written to emphasize top-down language skills (comprehension, vocabulary, fluency). These texts are often written to match thematic units within a basal reading program. The sentence structure is often predictable and repetitive.
Purpose: help students predict text, emphasize top-down language skills in a whole language or balanced literacy approach to reading instruction.
---
INFORMATIONAL TEXT
Definition: technical non-fiction text that informs the reader about a specific, factual subject matter. This type of text is used in academic papers, business and government communications, and other practical fields (i.e., the U.S. Constitution, business reports, and scientific journal articles).
Purpose: prepare students for academic and vocational reading.
---
LITERATURE
Definition: text written with a compelling plotline, diverse sentence structure, beautiful vocabulary, and/or poetic language.
Purpose: expose students to new ideas and the complexity and beauty of language. When you read these texts aloud to your students, you can choose books that are generally above student ability⁠—periodically gauging student understanding with questions.
---
IMPORTANT NOTE
When using any text, it is important to provide students with the additional background and vocabulary instruction needed to comprehend the content.
---
Student choice in reading material
Researchers have long found that giving students a choice in what they read helps increase reading motivation. However, if a student always has a choice, they may never expose themselves to new ideas and topics that may catch their attention. Student choice is important, but variety is also important as a student develops their reading skills and their perspective about the world. It's important for students to learn how to read non-fiction, informative texts. But, left to their own choice, they may never choose informative text. To help students get variety, you may want to rotate between giving students autonomy over text choices and requiring specific texts. You can also select a few options that meet a certain requirement and give students a choice out of those options.
How does this apply to struggling readers?
First things first
If you think of each student's path to reading success as a road, when you imagine the path of a struggling reader, the road is going to have some holes and bumps along the way. We often think the first thing should be to figure out what speed they can travel at on this road (i.e., their reading level or Lexile® measure). However, the best place to start is to close the road and smooth it out⁠ so that students can get to a point where they can travel smoothly⁠ and gradually increase their speed (or reading level in this case).
How do we find and repair the bumps and holes in a student's reading abilities? With a robust reading assessment! Choose an assessment that gauges student proficiency on phonics skills, sight words, spelling, and comprehension. Once we know a student's current reading skills, we can match our instruction to their skills, and then use text to support and aid our instruction.
If a student shows weakness in phonics and decoding, we can follow skill instruction with a connected, decodable text. If a student struggles with comprehension then we can focus on leveled texts⁠—as we work to build a student's background knowledge and vocabulary.
Should we give struggling readers a choice in what they read?
It's natural for us to assume that if we give a struggling reader a text they are interested in, they are going to be more motivated to read it. However, what is more motivating than interest is success. Yes, choice is powerful, but success is even more powerful. If we truly give struggling readers choice, they will most likely choose to avoid reading. Before we worry about choice, we need to get them to the point that they can succeed with their choice. We need to focus on helping them build the skills that their assessment revealed need work. Once struggling students start to find success, then they will be more motivated to read.